The Master's Men

Jim Allen (Baritone)
Jim began his singing in church choirs as a teenager and progressed through college choirs and quartets. "The Master's Men now gives me a chance to share my faith and my love of music." Jim and his wife, Jetta, are Mississippi natives but have lived in the Raleigh area since 1983. They have two grown sons and four grandsons. Jim retired in 2012 after 14 years as a school counselor and a 29 year career with IBM as a system administrator/programmer and software engineer.
---

Ken Bland, Jr. (Baritone)
Ken's dad introduced him to barbershop harmony at the age of 14 and Ken has been singing ever since. When not singing, Ken spends his spare time volunteering with numerous community groups including the Boys and Girls Homes of NC, Durham Bulls, WRAL-TV, The North Carolina Jaycee Burn Center and the Duke Comprehensive Cancer Center. Ken lives in Garner and works for SAS Institute.

---

Ken Bland (Baritone)
And this is Ken's Dad! "Kenny" sang tenor in his first barbershop quartet at the age of 14 in 1952. He has sung with different Barbershop choruses and quartets all over the states of Ohio and North Carolina, and is now actively singing with the local General Assembly Chorus and a local quartet. Kenny says, "Singing with The Master's Men has been a goal of mine for over 10 years, and I feel blessed to be a member of this great group of men." When not singing, Kenny enjoys spending time with his family, especially his grandsons Greyson and Reese, and playing the piano for relaxation. Kenny is retired and lives in Garner with Connie, his wife since September 1961.

---

Dale Carter (Lead)
Since his early teens, Dale has been singing and performing in Christmas pageants, choirs, stage plays and musicals. He began singing with Barbershop groups in late 1990 in the Raleigh area and after a brief stint in Kansas returned to NC and joined this group in 2004. A career aviator, Dale has spent over 30 years as a licensed pilot and now enjoys being a captain at FedEx Express on the Airbus A300/A310. He enjoys his time at home with his beautiful wife and lovely teen-aged daughter (she's The Master's Men's number 1 fan and loves to sing along on her favorite songs!). Dale is humbled to have been asked to sing with such a fine group of musicians and enjoys using this ministry of music to serve and to touch other people's lives.

---

Mark Chandler (Tenor)
Mark and his wife, Lisa, both North Carolina natives, live in the Old Salem section of Winston-Salem, NC, in an historic home that they have lovingly restored. Mark is a long time barbershop quartet singer, and both he and Lisa are very active in their church choir. Mark is a partner in a CPA firm in Kernersville, NC.

---

Robert Cox (Director)
A Wilson, North Carolina native, Robert has always loved singing. He started in kindergarten and hasnt stopped since! Trained as a music educator, Robert began singing and directing barbershop singers while teaching in the Wilmington, NC public school system. A year later, he began directing the Cape Fear Chordsmen in Wilmington, and has been actively directing choruses ever since. Through his contacts in the barbershop world, he met Rudy Partin, founder of The Master's Men, and was inspired by his mastery of music. He worked with Rudy through chorus and quartet coaching and together they led the General Assembly barbershop chorus to the District Championship in 2001, with Robert as their director and with Rudy coaching. Rudy invited Robert to coach The Masters Men for several years and, just days after the group's annual retreat in November of 2004, Rudy passed away unexpectedly. God's hand was surely at work when Robert accepted the group's offer to take over as our new director. The Masters Men combines his barbershop experiences with over 14 years of church choir directing into a wonderfully, rewarding ministry. Robert lives in Sanford and is the owner and operator of Squeeky Kleen Window Washing.

---
David Diemer (Lead)
David is originally from Ohio. Since he was 14 year-old freshman in high school, he has been involved in music ministry as a choir member and as a cantor. David, his wife Sandra, and their homeschooled son, Gabriel, live in Raleigh. Even though David is a techno-geek (he's actually an IT project manager), he is actively involved in men's a cappella singing. He looks forward to using his voice in praise of the Lord's name.

---

Bill Erwin (Bass)
Bill started singing in his home church at the age of 7 and has been going strong ever since. After many years in church choir, he had the chance to sing barbershop for the first time as the bass in the quartet of 'The Music Man' at his high school. From there he started singing a capella with some local friends including doo-wop, barbershop, gospel, and even playing the guitar on some tunes. He could be seen playing trumpet or singing solos in churches or with various bands. He sings with fellow Master's Men tenor, Tom Williams, in their "5 Man Quartet", Close Harmony. Though the group has been through many name changes over the years, Bill has been singing with this group since 1986. He and his wife, Raina, have 6 children between them that keep them busy. He currently works in IT at UNC Hospitals.

---

Greg Flowers (Baritone)
Greg enjoys all facets of choral music from barbershop to classical. For the last 20 years he has been a resident of Raleigh where he lives with his wife, Marchelle. When not singing with The Master's Men, you will likely find him on stage pursuing his other passion, that of acting.

---

Jim Frisbie, III (Bass)
When not singing with The Master's Men, Frizz can be found watching NC State football games or fishing the Outer Banks of North Carolina. Jim fancies himself a gourmet cook.

---

Lee Horton (Lead)
Lee has been singing for most of his life, starting in middle school and continuing through high school and into college, singing baritone in the general chorus and with the Madrigal Singers at the University of Richmond. After college Lee served as Minister of Music at Calvary Baptist Church in Maryland, and later moved to Wake Forest to complete a Master of Divinity degree at Southeastern Baptist Theological Seminary. Lee also held Minister of Music positions at both Wake Forest Baptist Church and Heritage Baptist Church. Lee is also active with Barbershop Harmony Society, singing lead with the RTP Chapter. Lee and his family live in Wake Forest.

---

Jim Knight (Bass)
A native of Raleigh, Jim spent his professional career in agricultural communications, and is wrapping up a 32+ year stint heading the media marketing efforts of the NC Department of Agriculture & Consumer Services. Jim is an avid outdoor sportsman and traveler, and will be working with Our State Magazine and other clients in the future.

---

Ken Litowsky (Bass)
The First Testament is the beginning - Creation, the Exodus, the Commandments and the prophecies of a Savior from the House of David. The Second Testament is the continuation of the First - the fulfillment of the prophecies, the coming of the Messiah and the end of days. Born of the First, eternal life of the Second. Praise God!
---

Fern Sicilia ​(Tenor)
---

Joe Simpson ​(Bass)
---

Steve Tremper (Tenor, Event Scheduler) - Click here to schedule an event
Steve is a retired Advisory Technical Writer with IBM. He's enjoyed singing since elementary school, and recalls spending many happy hours assembling plastic car models while harmonizing to the top 40 songs playing on the radio. He discovered the joys of barbershop harmony in 1981 and has been an active member in local quartets and choruses ever since. Currently, Steve sings tenor with Greg Zinke and Mark Chandler in the two-time District Champion quartet, "Let's Sing!" Steve has sung in church choirs and performed solos and has enjoyed being on stage in various musicals in college and the local community. Steve has two adult children and lives in Cary, NC.
---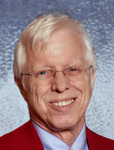 Larry Triplett (Baritone)
Larry's love of choral singing began with the UCLA Men's Glee Club back in the 60's. A former high school band director, Larry now makes his living as an owner and chief designer of a printing and promotional products business. "Music may not be my career any longer, but it still feeds my soul."

---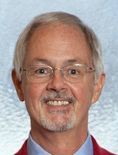 Ricky Watkins (Lead)
Ricky and his wife, Pam, live in Durham, NC with their two daughters. "I am blessed to be able to share my music through such a wonderful and meaningful group of friends, and my wish is that God will be glorified as a result of our songs!"

---
Jon Williams (baritone)
Jon, son of Tom Williams, started singing in church and school choirs. He is a former member of the NC All-State Baptist Youth Choir and has sung in many churches across the state in both large and small group choirs. Jon graduated from NCSU in Civil Engineering and lives in Willow Spring with his wife, Lindsay, who is also a NCSU graduate.

---
Tom Williams (Tenor)
Tom started singing in church youth choirs and in high school glee clubs. Founder of an engineering and inspections company, Tom and his wife, Barbara, have been married 28 years and have three children.

---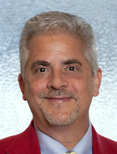 Tom Wilson (Tenor)
Tom began singing publicly at the age of twelve with local theatre companies and in school productions in his childhood home of Pittsburgh, PA. After attending West Virginia University, where he graduated with a BFA in Musical Theatre, Tom lived in New York City for nine years where he was privileged to sing with various choral and barbershop groups on the stages of Carnegie Hall, Town Hall, and Avery Fisher Hall at Lincoln Center. Tom currently resides in Angier, NC where he works as an insurance agent, sings in his church choir and performs in local cabaret shows.

---
---