The Master's Men - Remembrances

This is a special page on our website where we would like to remember and pay tribute to former members of The Master's Men who had a special impact on the group over the years.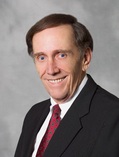 Click here
to read about our founder, our first director, and arranger of many of our songs, Mr. Rudy Partin.
---
Click here
to read about one of our charter members, Mr. Don Mott, who served as our business manager and sang a fine baritone for the first 14 years of our existence.
---